Submitted by Dorn on Sat, 03/01/2014 - 6:39pm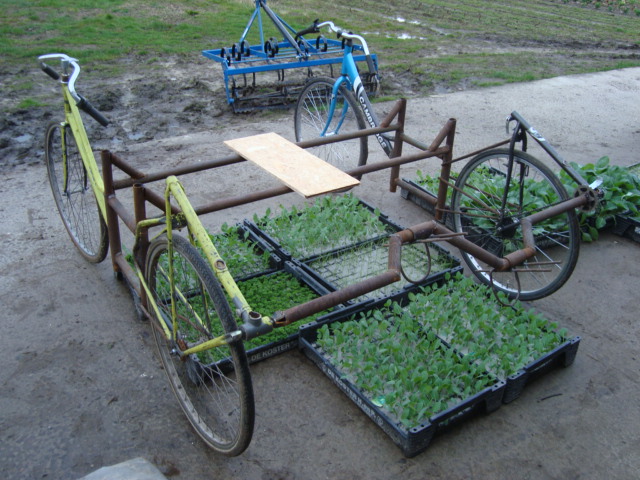 A recent post tool post to the Tool section wrote over the "tool template wiki" - with "Farm Bicycle" a totally understandable thing to do. The template is a bit misleading - ideally it would be the formatted starting place to begin tool documentation, etc. but at the moment it is just a reference, and new tools need to be created without formatting by selecting the "+Tool" button in the upper left corner of the screen. I was not able to gather who made the post because the edit was only in the tool profile section which does not track edits.
I rewrote the tool template profile but here is the content for re-posting. and hope it will be!
Here is the text from the profile:
"Low tech farm bicycle.
Made for more ergonomical weeding/planting.
Pipes are detachable.
Still under construction but promising.
Like to hear about similar experiences."