Submitted by EdMallon on Thu, 03/01/2018 - 10:10am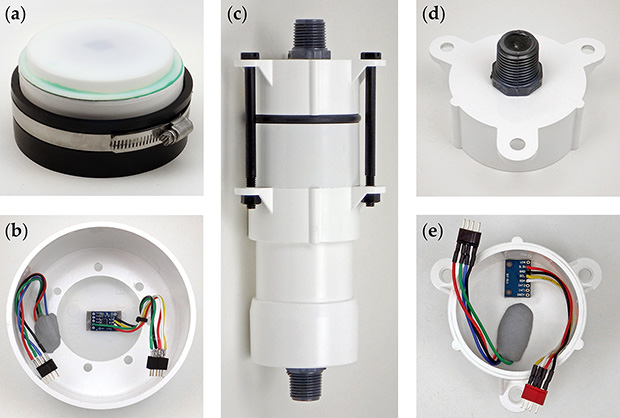 We've published a paper about these in Sensors [ http://www.mdpi.com/1424-8220/18/2/530  } (open access, free pdf download) describing how we use these in caves and underwater, but we also use them on the surface in weather stations for atmospheric conditions, etc. These are stand alone loggers, and are relatively simple devices compared to the Pi-based wireless FIDO's that people have already been talking about in the FarmHack forums. So no text messages, etc. but adding sensors it pretty easy with the support libraries available from Adafruit/Sparkfun.
These loggers and surface housings are relatively easy to assemble, and even without any additional sensors the basic build gives you a temperature logger for less than $20.  Step by step instructions are on the projects website: ( https://thecavepearlproject.org ) and operating code that is easy to modify is available on Github. (use the UNO logger code if you are just starting out with Arduino programming)  The two different environmental housings can be constructed from PVC fittings using basic shop tools, and the 4" housing easily survives full immersion in water to about 3-4 m deep. We frequently use these loggers with MS5803 pressure sensors to monitor water levels.