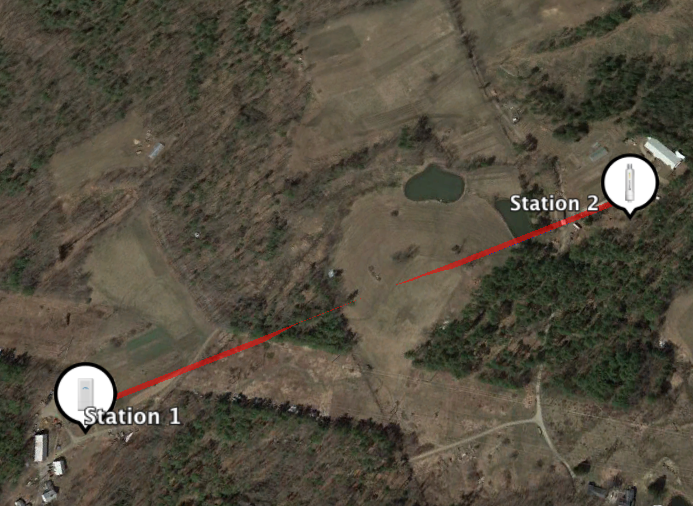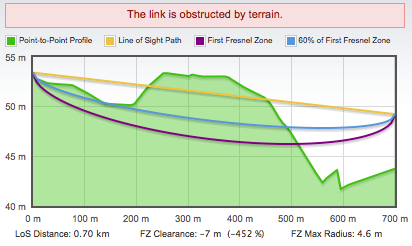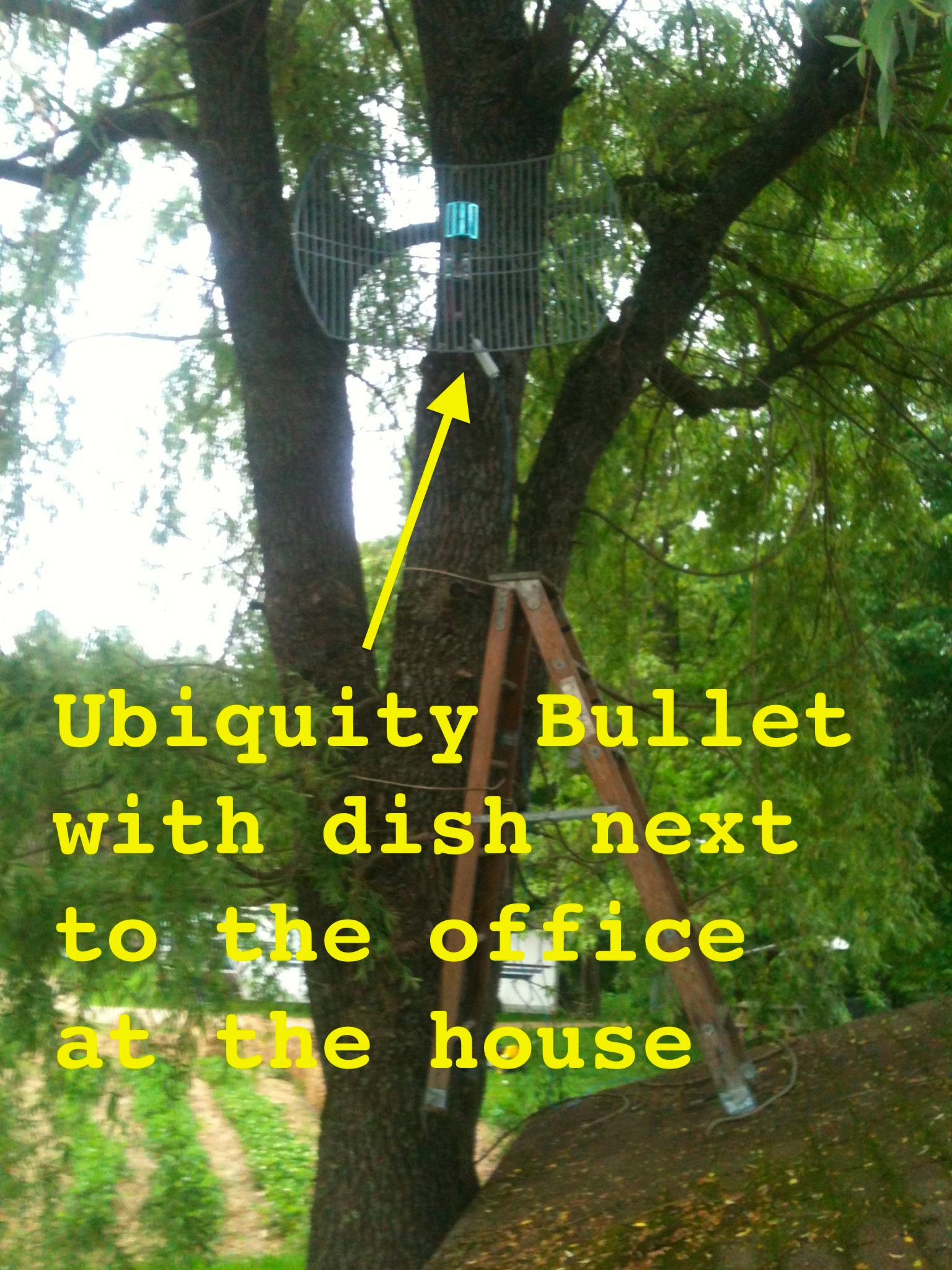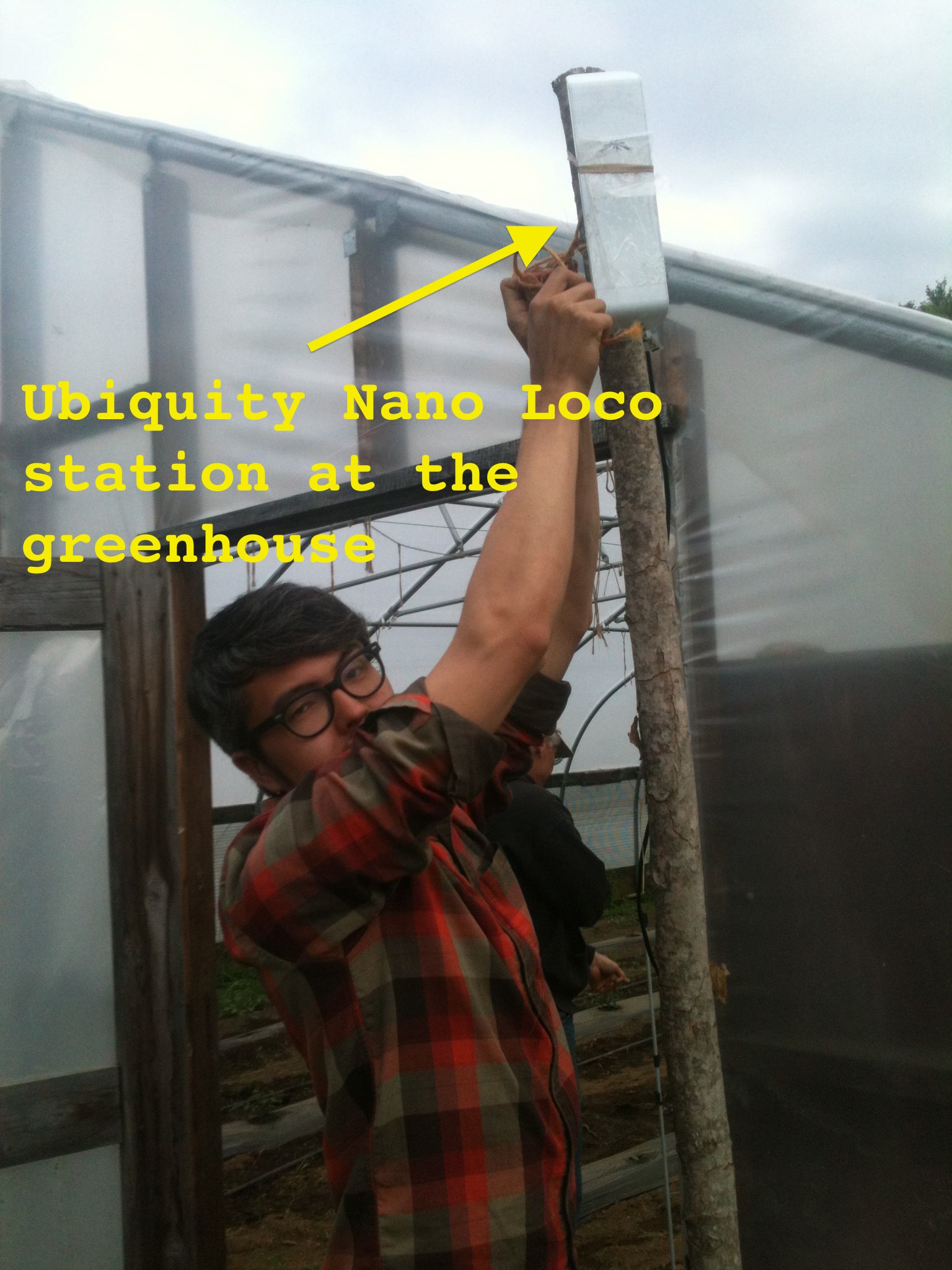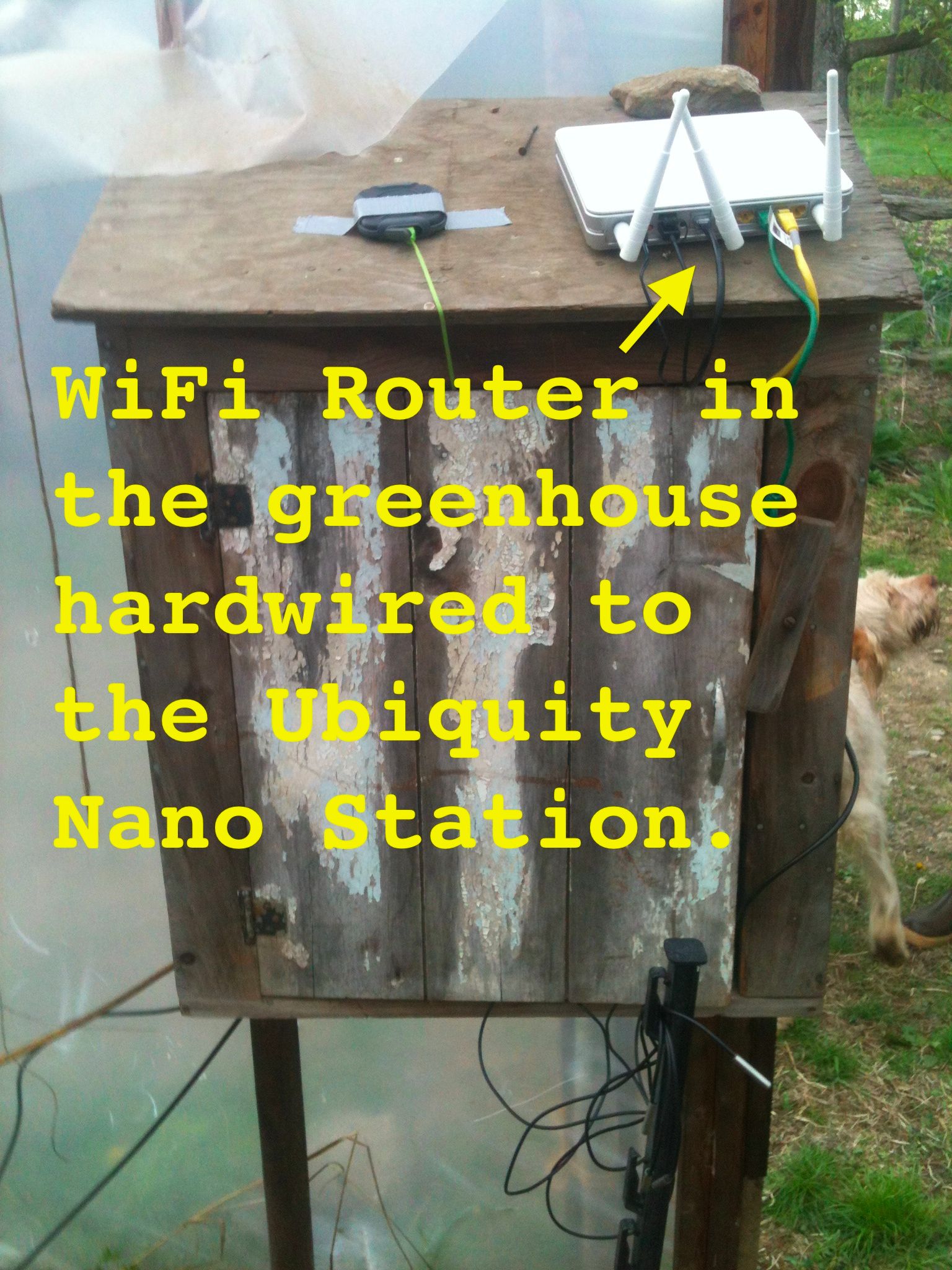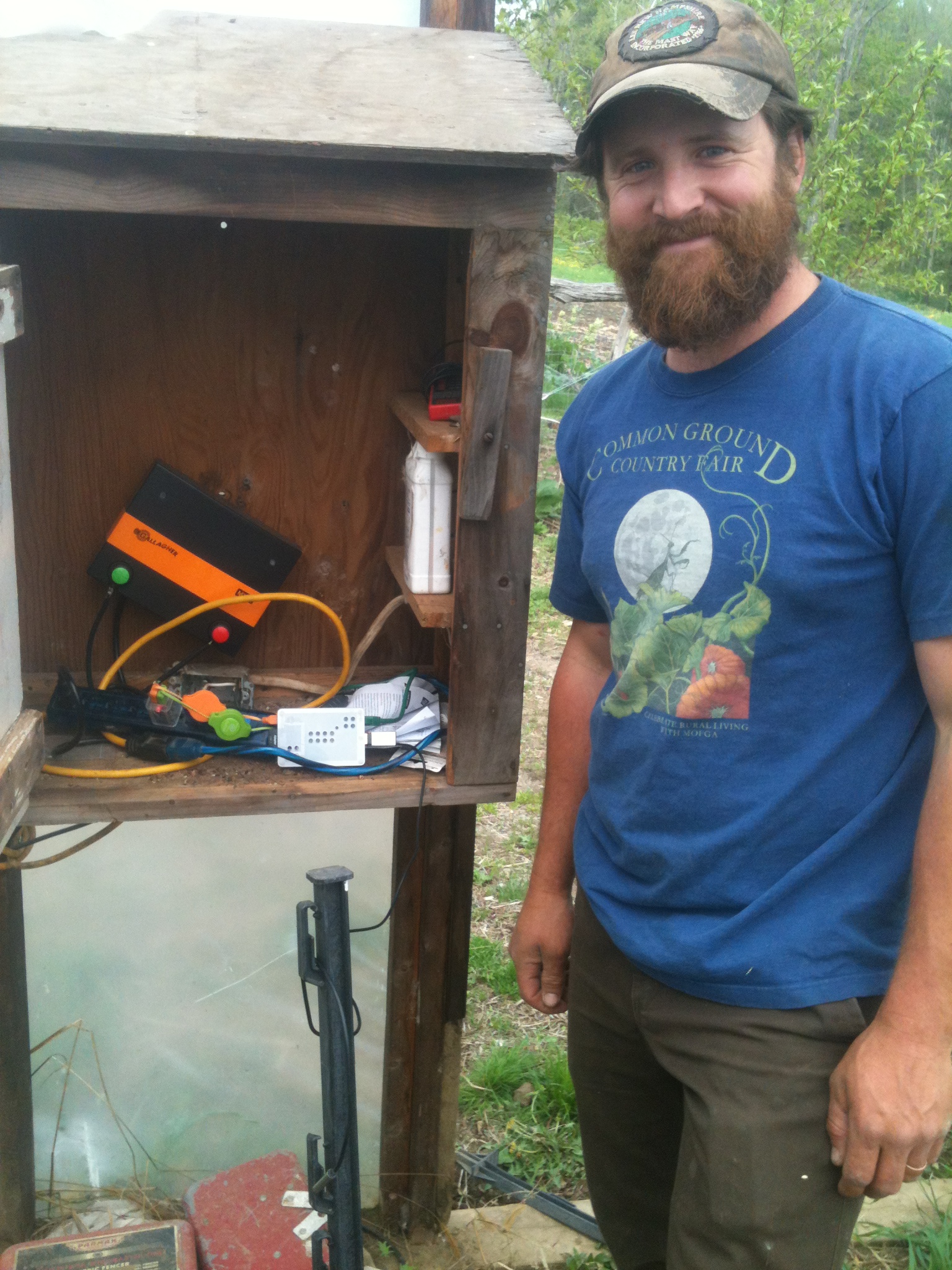 When researching new designs for the Fido project, Dogi and I started wondering if it would be practical to utilize WiFi instead of going through the cellphone towers the original Fido design depended on. Programming a Raspberry Pi so that an App can easily connect the Raspberry Pi to a WiFi network is not something that had really been done before so I needed a strong guarantee that doing so would result in good solution for connecting to the Internet.
"But where exactly can't your WiFi network reach?" we started to ask ourselves. The results we found were surprising. Modern non-consumer grade WiFi technology reaches MUCH farther for much less than we were expecting and the set up ain't too hairy either. Here's the story of how we extended a WiFi network .7 miles from a farmer's house to the farm's greenhouses for under $200.
The lay of the land
Our challenge was to get an Internet connection from Comcast to travel .7 miles across fields, forest, and roads to a set of greenhouses where our Fidos would live. See the first and second image above to see the map of what we are dealing with. To take on this task we needed to use a "WiFi bridge". This consists of two devices that talk wirelessly to each other that simulate a very long Ethernet chord. On one end you have a bridge device that you plug your Internet connection to, on the other end you have a device that catches the signal and provides an ethernet port that you can plug into to get that bridged connection. Why not just lay a .7 mile long Ethernet chord? It turns out that Ethernet chords can only reach 100 meters. With a WiFi bridge, you can reach many miles given good weather conditions and a clear line of sight. Unfortunately we did not have line of site due to a hill as seen in the diagram from the Ubiquity Outdoor Wireless Link Calculator. We decided to give it a try anyways, we could always raise the devices if needed.
The test
To bridge the .7 miles we needed we started with something that in hindsight was overkill. We used a Ubiquity Bullet with an Airgrid Dish to be bridged on the receiving end with a Nano Station Loco. After an intial test with the two endpoints right next to each other to make sure that the bridge was working, we put the Nano Station in a truck powered over the cigarette lighter to test how far we could go without losing connection. Driving down the back roads between the house and the greenhouses we were pleantly surprised to find that only around the most difficult bends in the road did the connection suffer. When we arrived at the greenhouses we fired up a high definition movie streamed over YouTube and found no noticeable delays in the playback. We hooked up a wireless router to the Nano Station in the greenhouses and 2 of our Fidos could now connect to the Internet. This was all a relief given that we knew that our connection was going through a hillside. See images 3, 4, 5, and 6 above.
When leaves grew in
Years ago at a presentation from the Commotion Wireless developers, I remember them saying, "Trees are the enemy." When we originally did the tests we had the advantage of doing them before the leaves had grown in. Leaves contain a lot of water and as it turns out, water kills wireless signals. Using a web service we call Dogleash that the Fidos call back to, we could see when the bridge had gone down by the absense of the Fidos calling home. In and out, in and out, they went back and forth every 20 or so minutes. While the bridge persisted, we could see that it was flakey.
The good news is, even though the connection is "flakey" it's still good enough for sending alerts as farmer Joel of Wild Miller Gardens received a text message alert one morning when it was unusually cold out. Win! Next week we're going to venture into raising the Nano station next to the greenhouse to improve reception. Stay tuned!