Submitted by zepickens on Mon, 11/19/2012 - 2:32pm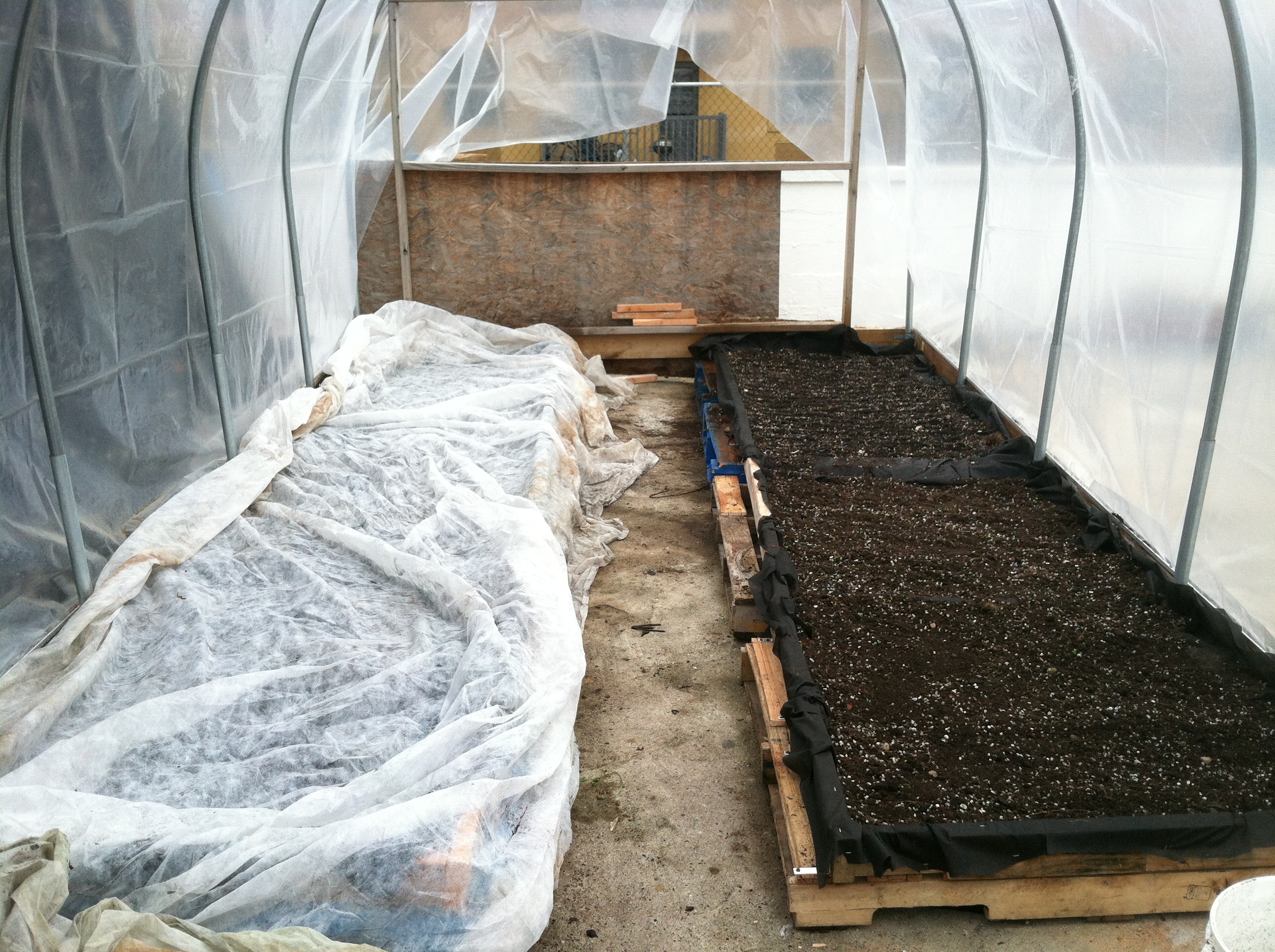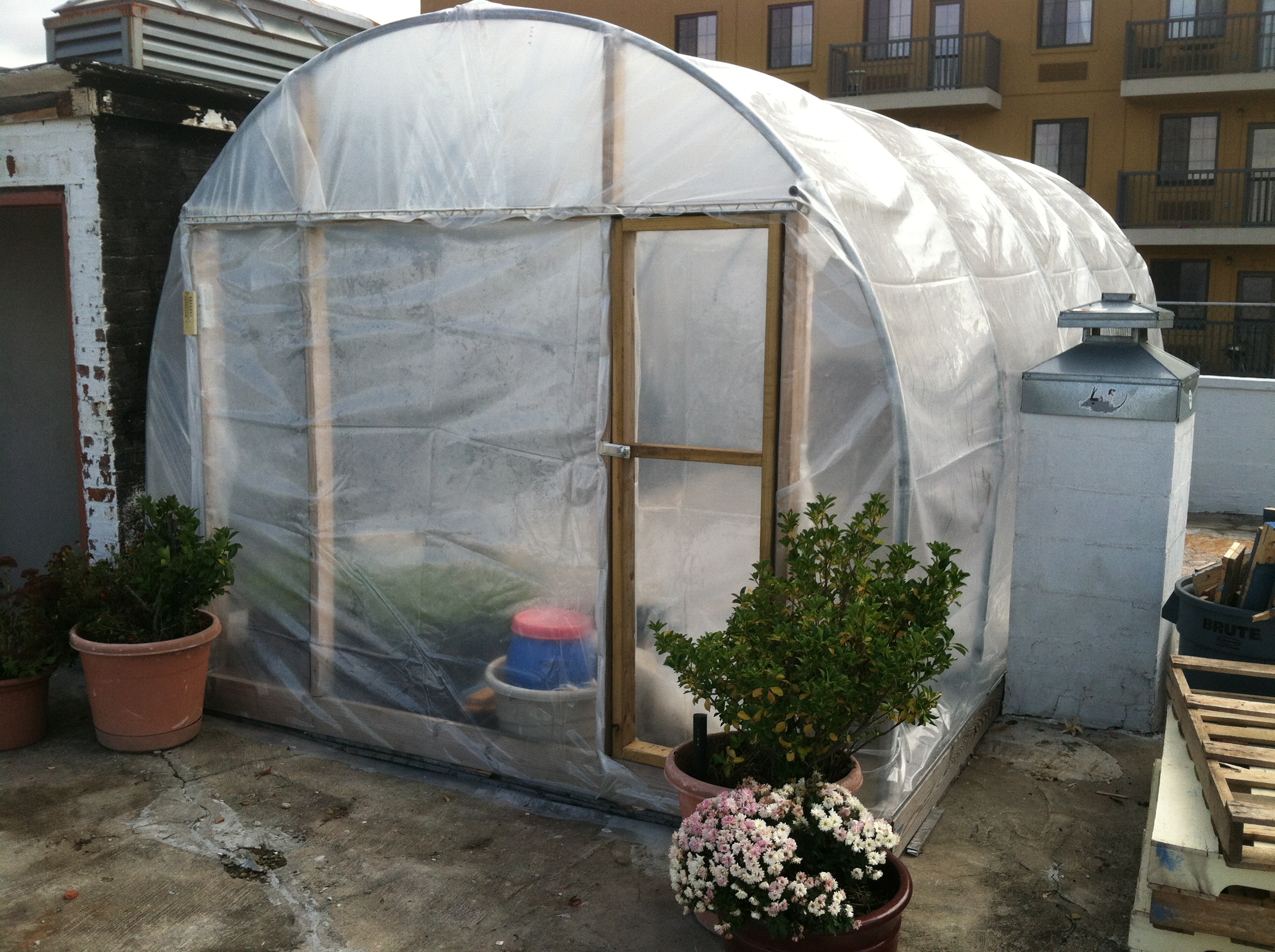 I finally finished the greenhouse on the roof of my apt building here in Brooklyn, measuring 10' X 20'. I attached all the plastic using Wiggle Wire, which turned out to be strong enough to make it through Hurricane Sandy, so W.W. has my endorsement forever;) My landlord asked me to secure the GH frame using pallets, so I ended up bracketing the pallets to the baseboards and then cutting out the interior top boards of the pallets to form planting beds. We lined the pallet/beds with landscape fabric and threw in potting mix.
I don't have access to electricity on the roof and want to supply additional heat if possible. I've been tracking the temperatures so far this Fall and have had pretty typical internal/external temp. fluctuations during the day and typically similar internal/external temps at night-- I get warm internal temps during the day, and much cooler temps at night. I investigated passive solar heaters using the basics of convection, but feel like this might be redundant for a greenhouse already trapping heat when the sun is out only. The GH plastic is already serving this function.
I'd love to keep the temp up at night as much as possible and started investigating passive solar heating, using water to trap heat. I found this site to be helpful in terms of calculations for how much water you would need to keep internal temps up. But I don't have enough space to stack up a bunch of barrels, so I want to experiment with either water bladders or hanging containers from the hoops inside. I'd be open to any ideas folks might have on how to do this inexpensively, or any links people could send on about how to make this work best. Thanks in advance. I'll post my experiments here as the Winter progresses, and maybe post a summary and tool recommendation after tweaking the design.