Submitted by billjbraun on Sat, 08/02/2014 - 4:25pm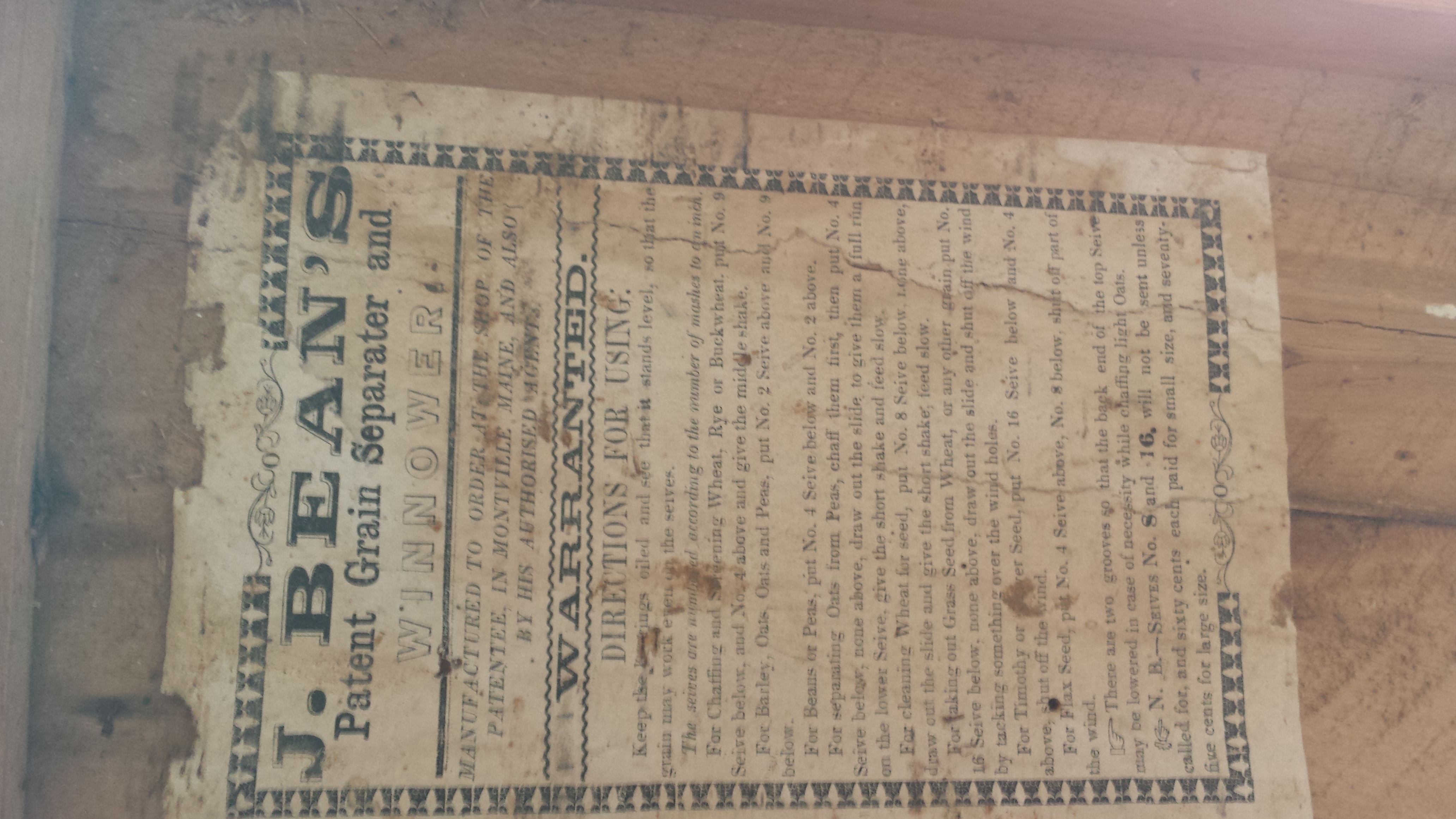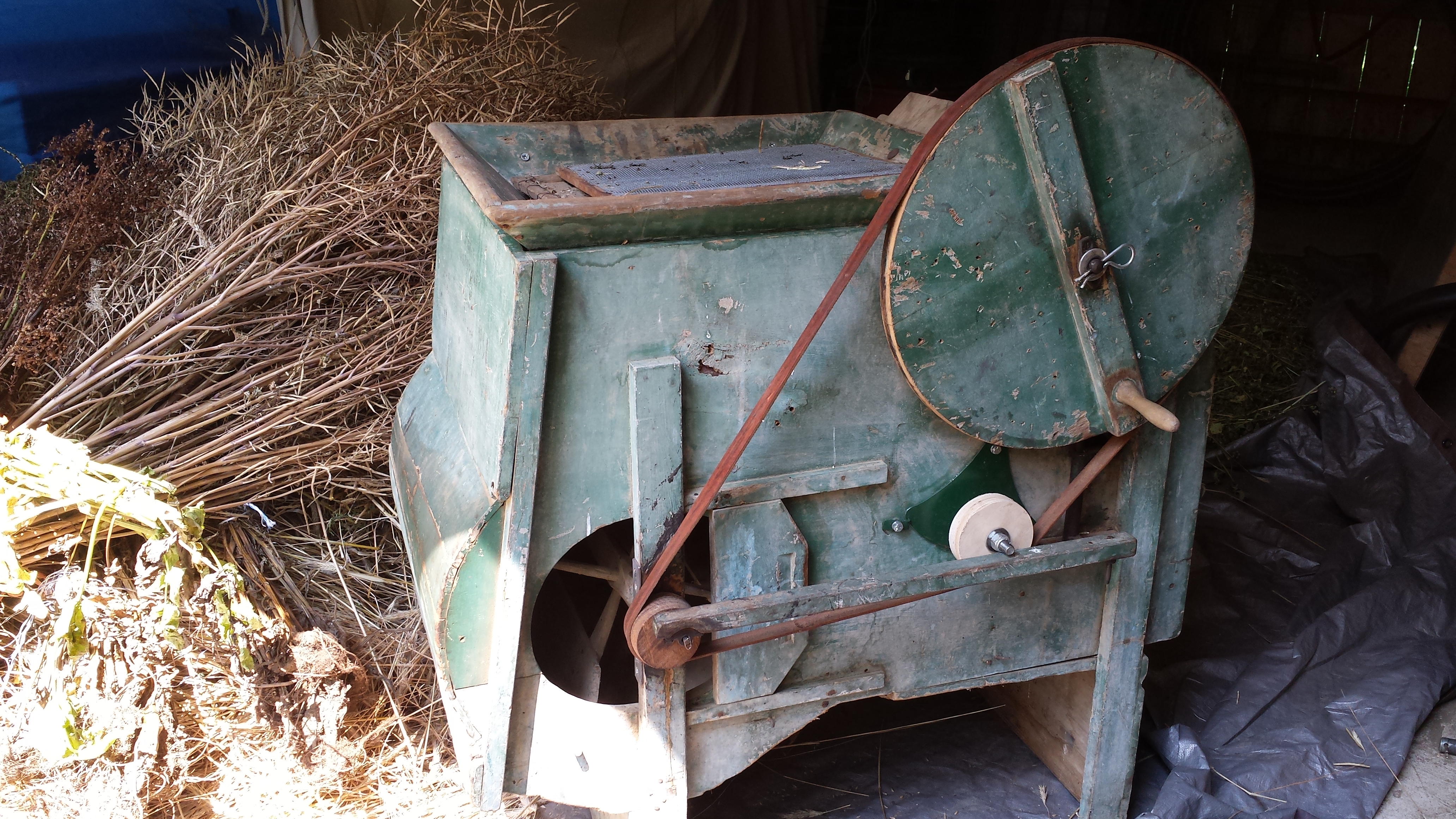 Hi good people - does anyone have knowledge of old seed cleaners? This gem is a prototype we are playing around with to build a modern version - J. Bean, 1851, Montville (Maine maybe?). Basic online search yielded no info. There are instructions still in tact on which sieve to use for the particular type of seed cleaned, and how much to open or close the damper... but much of the frames and screens have been replaced and reworked, thus losing the corresponding numbers. Also just interested from a historical perspective - the story from its owner was that this seed cleaner was patented with the idea in mind that farmers could save seed and sell it as a supplemental income. Go fig.
Also interested in building on a threshing component when we re-work it (much to the chagrin of dance parties on bed sheets!). Any info - designs, personal experiences, references, etc - would be most appreciated.
Thanks! -Bill