Submitted by crtalermo on Mon, 09/23/2013 - 10:47am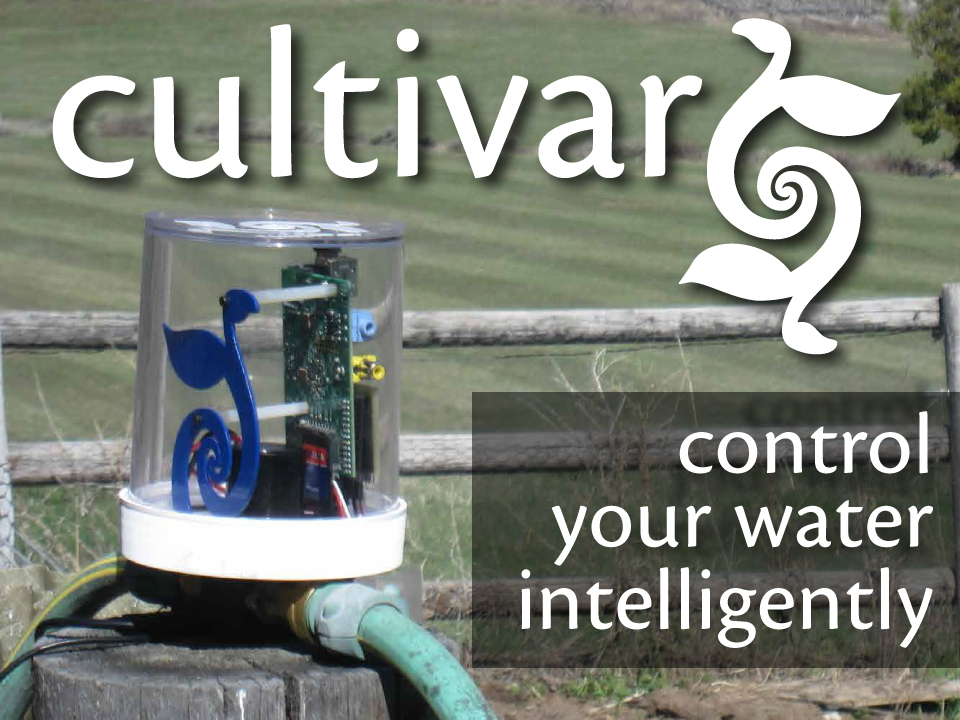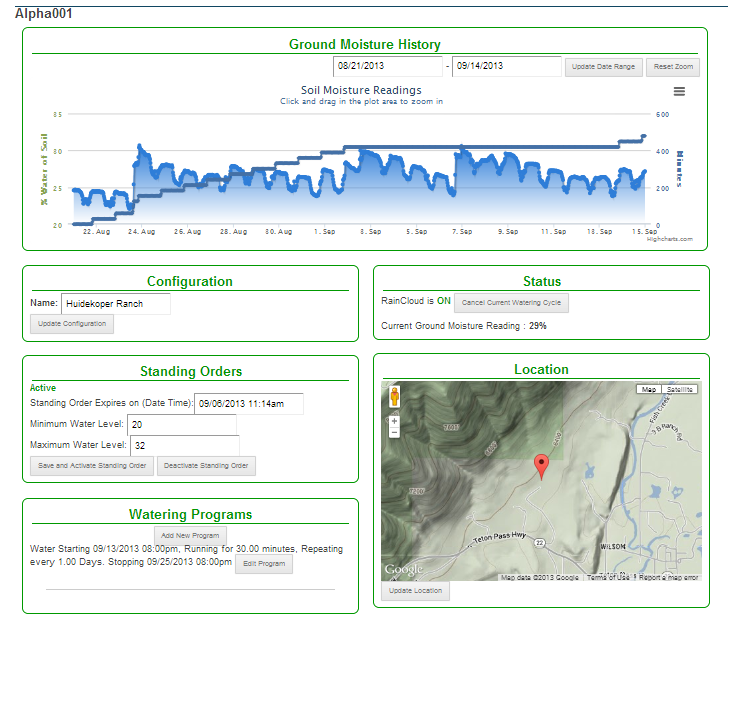 Cultivar's RainCloud is an irrigation system and web app platform designed for convenient, intelligent and networked water management.
We are running a Kickstarter campaign in September to support the project and would love your help!
RainCloud is supporting a bottom-up agriculture movement by putting mobile and smarter water management in the palm of your hand with a web connected irrigation system and application platform. RainCloud links your mobile device to lawns, gardens and plants by combining automated water valves, professional quality soil sensors, a wifi enabled programmable computer and custom web applications. With RainCloud, Cultivar is striving for hardware, communication and information systems that are flexible and support the evolution of environmentally responsible precision agriculture, mobile lifestyles and community co-operation. We are asking for your help as we expand development and production of RainCloud.