Submitted by Reid_in_QC on Sat, 02/22/2014 - 4:15pm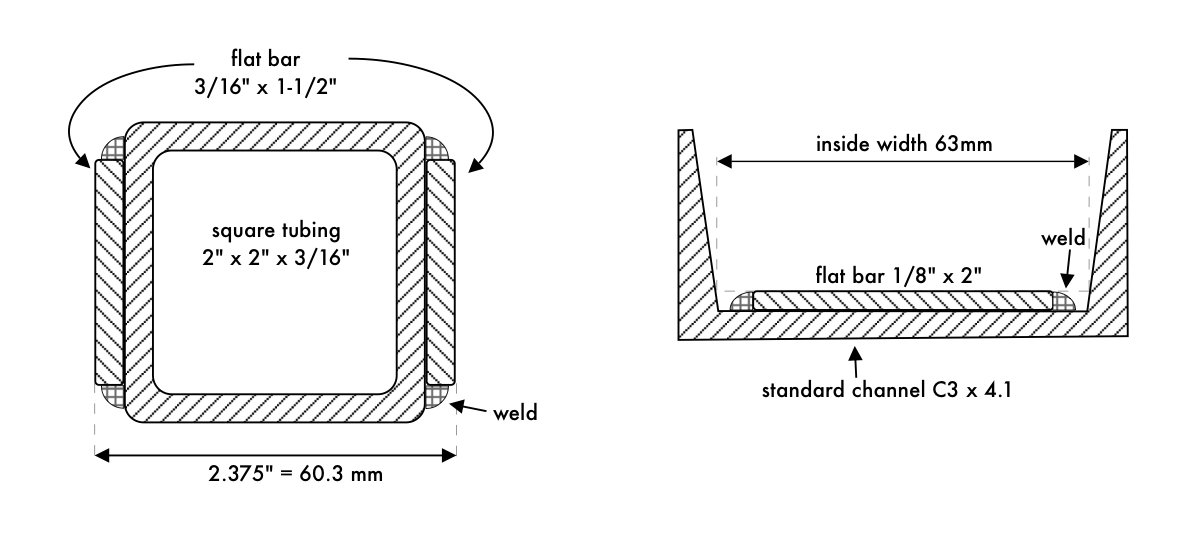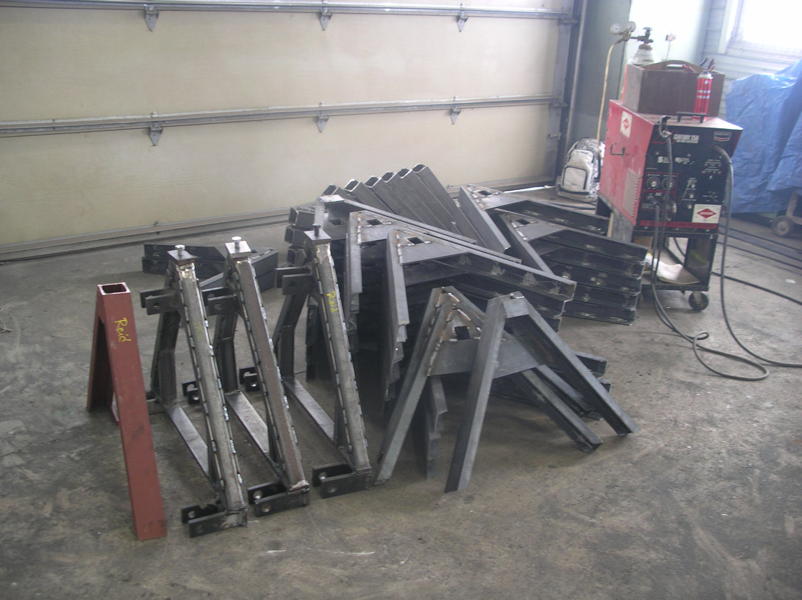 Hi all.
After planning, prototyping and planning at length I finally got to spend a week building all the triangle hitches our farm needs. Using the conversion method shown here and in the tool wiki photos I and a friend just built 48 female triangles and 4 male adapters. Cost of materials is about $30 per female triangle and $70 per male adapter. All steel is standard imperial stock purchased locally. We rented a neighbour's more spacious and better appointed shop for a week and spent 6 days cutting and welding the whole mess, essentially using the French Adabio manual with adjustments for the imperial steel used throughout.
Here in Quebec you can buy the factory-built male hitches from an importer of European equipment for $450 each. These units are very well built, provide excellent clearance for PTO shafts and provide a secure and simple locking mechanism. Pre-fab male units also provide a perfect and precise jig for building female triangles which are then welded to individual 3-pt-mounted tools. For these reasons we have chosen to equip each tractor with a factory-built male hitch and also a hydraulic top link. That's about $700 per tractor in these parts but the low cost per implement for home-built female hitches helps to compensate.
Our farm has about 20 three point mounted tools and 3 tractors that swap tools all summer long, sometimes at a dizzying rate. Our friend's farm is similarly busy so he and I pooled our time, tools and resources to transform about 1800 lbs of steel into 48+4 hitches in 6 days. We're now both very tired of welding and cutting steel but look forward to welding triangles onto our 3-pt tools over the rest of the winter and enjoying many years of safe and speedy implement hitching thereafter.
I'd be happy to discuss details or provide more photos or dimension conversions to anyone interested in pursuing this approach.
~ Reid Allaway Tourne-Sol Co-operative Farm les Cedres, QC, Canada