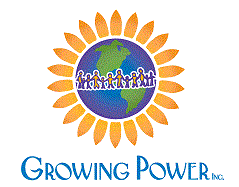 Seems like a great venue for the Farm Hack community to connect with a diverse group of folks! -Jeff
Growing Power's Urban and Small Farms 2014 Conference Committee recently announced a request for Makers, Hackers and Healers. As part of Growing Food and Justice for All Initiative's (GFJI) strategic work in reconnecting Food, Culture and Spirit, they are creating a 'Marketplace' for skill sharing in a variety of formats.
Held in Milwaukee, WI, this years conference theme is "Building a Fair Food Economy to Grow Healthy People", and will be activated in the Makers Marketplace. The space will cultivate the spirit of sharing, arts and culture.
They are looking for people to curate hands on learning and sharing activities: 1) 90 minute workshop demos- (offered concurrently with conference workshop breakout sessions) to provide in depth opportunities for learning/sharing and making within the conference format.
2) 20 minute demos- (offered in the Maker Marketplace through out the conference) to provide quick learning experiences, information sharing, recipe demos and tastings. You may opt for multiple demo times to highlight your work
3) Three Hour long maker or tech skill share intensive- (Sunday, 11/9 from 1pm to 4pm) this is an opportunity to share your craft, skill or trade and for participants to have the opportunity to learn from presenters in a longer format. They hope seed savers, artisanal food makers, permaculturistas, policy initiators and activist/makers use this time to broaden and strengthen our movement. Please designate the maximum number of people that you can accommodate and a materials cost if applicable.
Interested? Apply using Google Form here: https://docs.google.com/forms/d/15QjKlnCUP0jTAcydrT4115EIImMGIAAx57A2RUjs2SY/viewform Conference info/registration links: http://www.growingpower.org/events.htm