Equipment Lending
Equipment Lending
Primary tabs
Submitted by dorn on Sat, 02/15/2014 - 4:37pm
Image: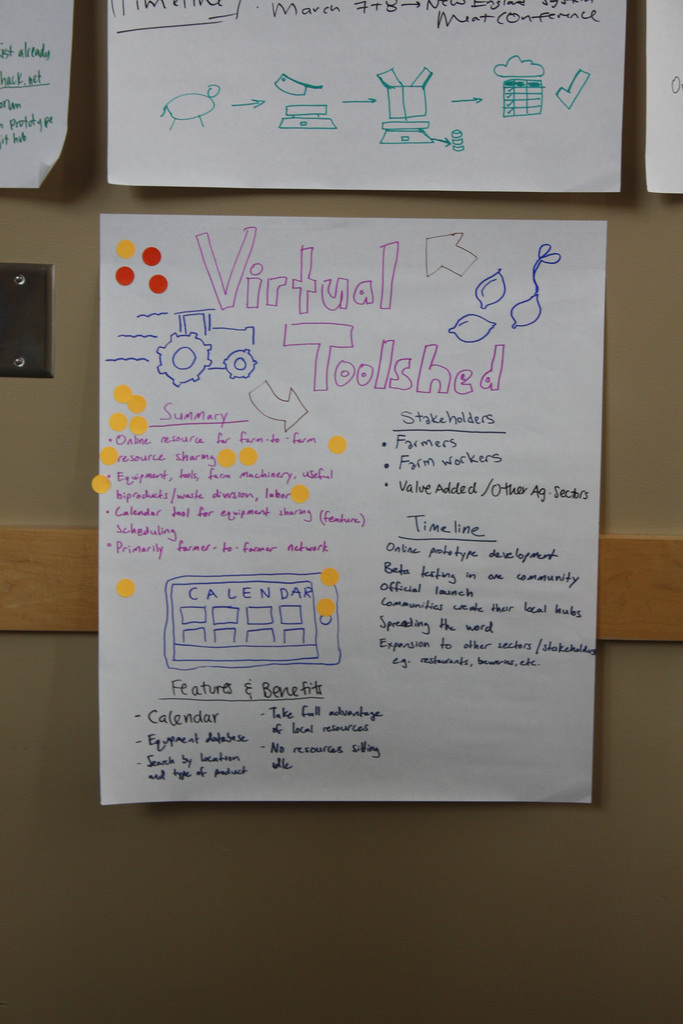 Exclude from the Tools list. This is "sandboxed".: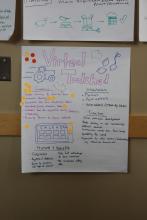 After deconstructing the general concept of sharing equipment between farmers, the following three working examples surfaced. These three solutions target significantly different types of people and tools.
Handtool Lending Libraries
This solution is valuable for gardeners and urban folks for whom access to a variety of handtools carries a lot of benefit. Oakland Library in California, Fletcher Free Library in Burlington Vermont, and many other libraries have started to lend handtools the same way they lend books.
Since handtools are relatively durable, don't present a high liability and don't require particularly specialized skills, they are easy to share freely. Municipal libraries are nicely suited to lend handtools, but those same qualities make it pretty easy to set up a local network of shared tools. Keeping track of who has taken out tools can be as simple as a google spreadsheet or paper, pen and a clipboard.
Conservation District Tool Sharing Your local conservation district may already has a lending system in place for farm-scale equipment and will often provide training. There are few concerns around tool ownership and wear since conservation districts are state government entities that exist to support farms - they receive public funds to purchase and maintain the equipment.
The available tools will vary greatly by conservation district, from aerators to post pounders. . Informal Toolsharing Clubs When there isn't a formal way to use a tool, we all fall back on asking friends and neighbors. There are a few issues to be aware of here, including insurance issues. Farm Hack member Dorn has experience working with a small collection of 6-8 farmers to smooth the wrinkles out of a small toolsharing system. A video interview with Dorn will be posted here shortly.
Dedicated LLC This system covers issues of insurance, ownership, maintenance and equality when an informal trust-based solution may not be the best option. The Intervale Center is a non-profit organization in Burlington, VT that works to support area food systems. They have created a Limited Liability Corporation whose purpose is to make expensive farm equipment available to a number of neighboring farmers. Equity buy-ins, equipment usage, accountability and other issues are formalized within the LLC. Though there are many benefits, this is an uncommon case.
Rob runs this program for the Intervale. A video interview concerning the challenges, benefits and limitations of such a program will be linked here shortly.
Resources about Equipment Co-ops
Case studies about equipment sharing co-ops are available:
"Farm Machinery Co-ops, An Idea Worth Sharing" "Equipment Sharing," Center for Rural Affairs