Submitted by nigelg on Fri, 09/06/2013 - 5:42am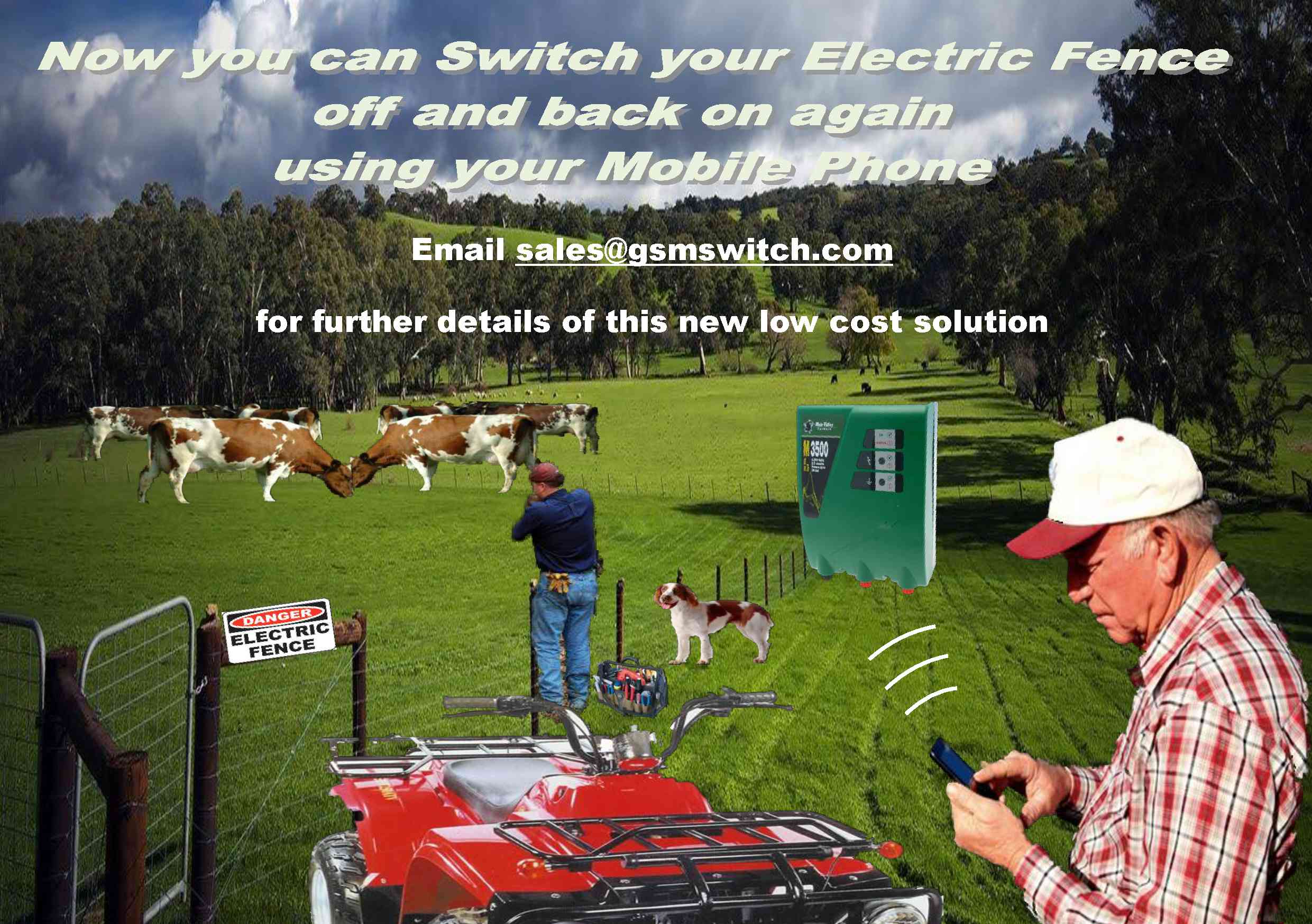 This New Cell Phone Electrci Fence Controller allows you to Switch the Electric Fencer Off and Back on using your Cell Phone
When you want to do urgent repairs or additions to the Electric Fence you can simply Call the Cell Phone Controller and disconnect the Power to the Electric Fence
When the Repairs are done you can simple Call the Cell Phone Controller and reconnect the Power to the Electric Fence. Cell Phone Fence Controller allows you to remotely Control your Electric Fencer from any Location.
This is a very Simple In-Line Device that allows you to just Plug the Cell Phone Controller into a Mains Socket and then Just Plug the Fencer into the Cell Phone Controller.
The system is perminently ON as default so will not comprimise the operation of the Electric Fence.
The system is very small and compact and accepts all Global Sim Cards and can be connected and operating in Minutes.
Other applications around the farm are remotely operating Pumps,Heating ,Lighting or Milking machines remotely from Cell Phone and can handle up to 18 Amps A.C