Low Cost Row Crop Header
Low Cost Row Crop Header

Submitted by dorn on Fri, 12/27/2013 - 10:53pm
Image: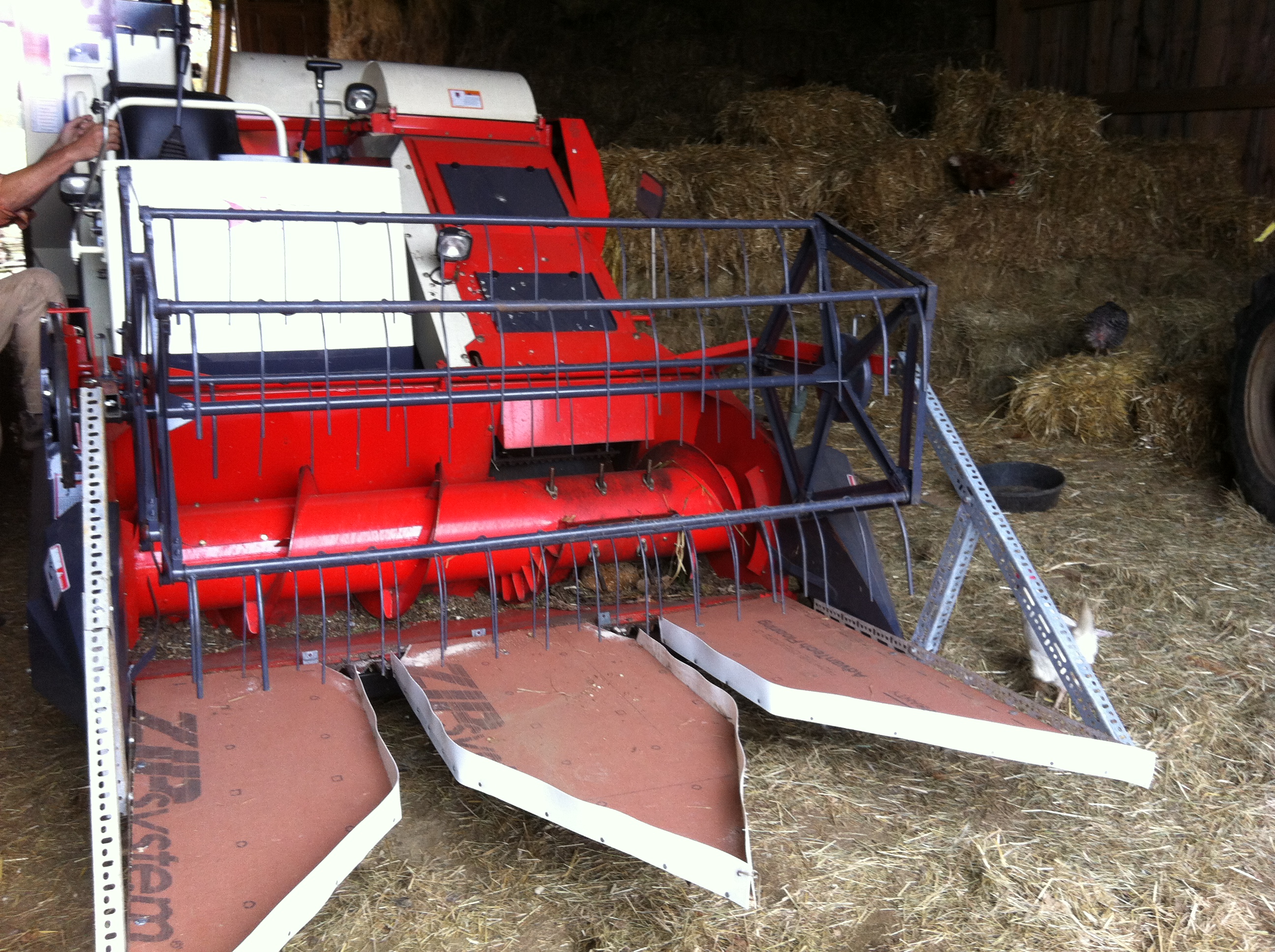 Exclude from the Tools list. This is "sandboxed".:
Problem Statement:
Tall row crops like sunflower and corn do not feed well into a grain head. Storing and maintaining a second header is expensive, especially if there are only a few acres to harvest. Changing the header can also be time consuming, and in some cases row crop headers are not even available.
Approach This was tested on a small axial flow combine (Farm hack tool http://farmhack.net/tools/small-axial-flow-combine-harvester
Description of function sickle bar cuts stalks and the pans stick out enough to catch the stalks and heads as they fall, the edges of the pan keep the cut material from falling out. New material flowing helps push cut material to the main auger and the rotating tines sweep the pans and feed the main auger. Without the feeding reel attached the sunflowers did not feed well.
Materials two sheets 3/4" zip board, polyethylene sides and square steel tubing and pre-punched angle iron commonly used for garage door installs.
Sketchup Drawings
Coming soon...
Other options
Commercial universal fit "pans" are available from companies like http://www.harvestservicesltd.com/index.php?p=pans - and may provide a reasonably priced alternative to DIY.