lay flat trailer
lay flat trailer

Submitted by marcin_ose on Fri, 01/17/2014 - 12:00am
Image: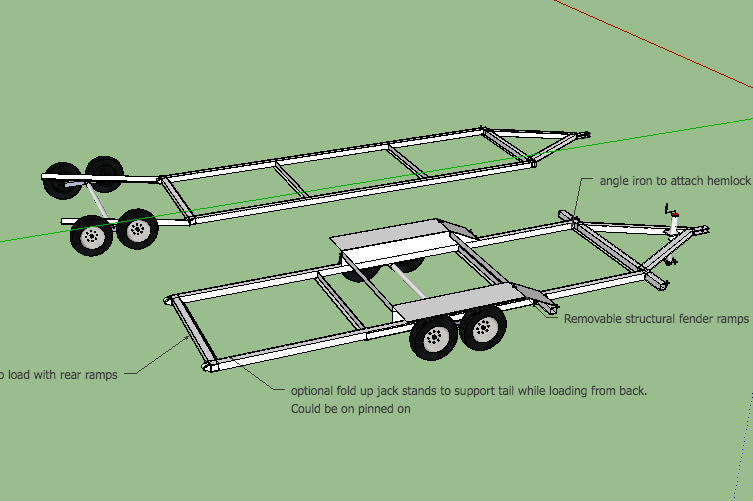 Exclude from the Tools list. This is "sandboxed".:
Problem Statement
Loading and transporting three point hitch implements is often challenging with conventional deck over trailers
Loading equipment like combines and hay equipment can also be challenging, dangerous and risk damaging the equipment using conventional trailer designs
Approach
Use a movable trailer deck that slides off of a ramped carriage to the ground for loading, but can be backed up onto the wheels for transport.
Discussion
This approach has been proven in many commercial products particularly by the Donahue Trailer company http://donahuetrailers.com/, and was modified and resold by a number of equipment manufacturers for transporting large three point hitch planters and implements, however, the design lends it self to other applications as well - such as the fab-wagon, mobile workshop concept or equipment transport.
Design
The following Sketchup drawings show some variations
Construction to be added