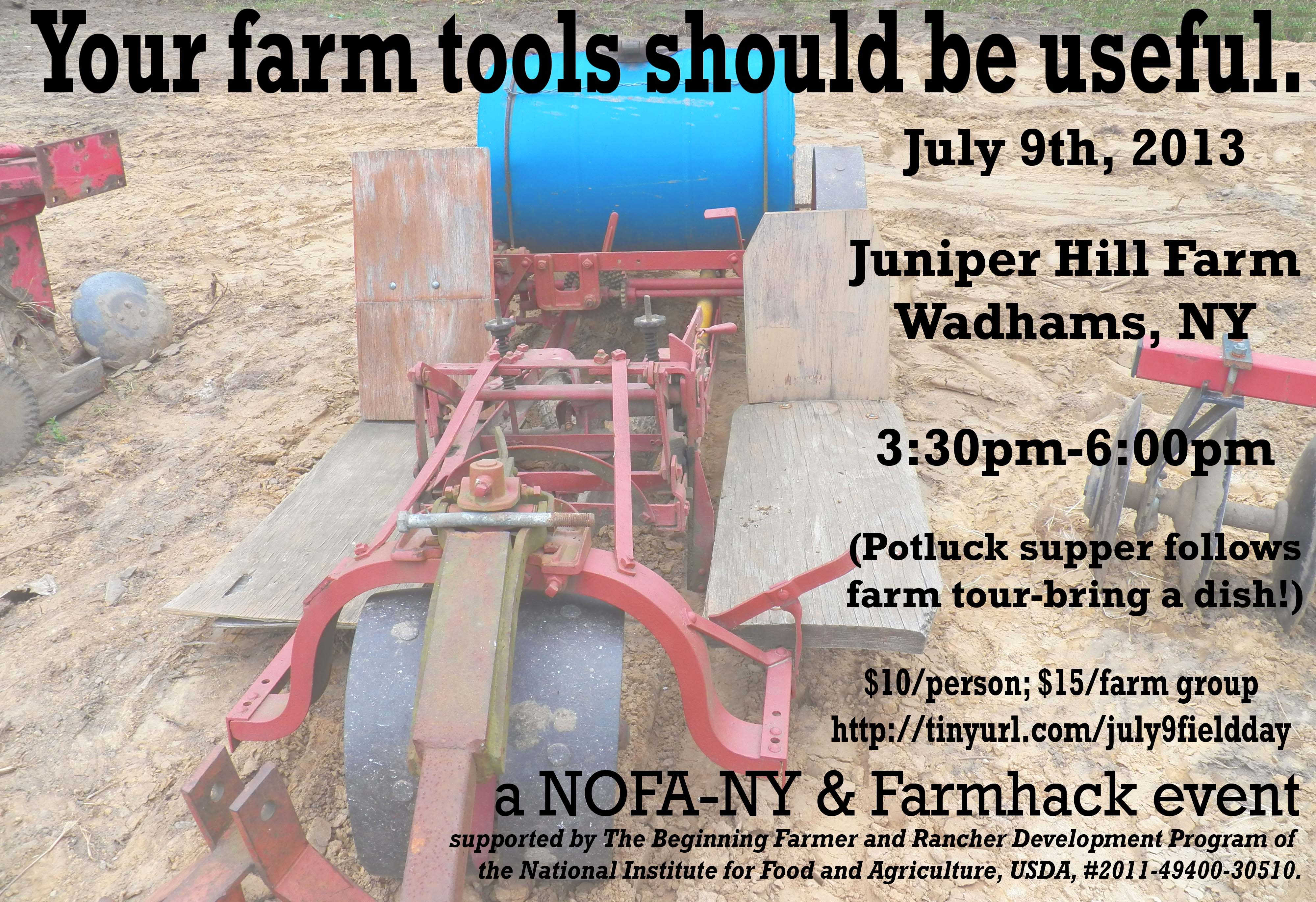 On-farm equipment hacks and energy efficiency are effective strategies to increase output and scale up the farm, but how does the smart farmer prioritize projects and maintain a low cost for making such improvements?
At Juniper Hill Farm (http://juniperhillfarmcsa.com/about/), the answer has been a mixture of DIY ingenuity to hone just the right infrastructure and tools, along with taking advantage of incentives and grants to implement the costlier infrastructure needed to run the farm well. A tour of Juniper Hill Farm will show how farmer Adam has been able to rapidly expand the amount of acreage in production through this combination of on-farm improvements, incentive programs and dynamic CSA marketing ideas. Hear farmer Adam's perspective on why he chose these methods to improve the farm's output, and get your ideas going about your own farm's potential.
Please note the registration process and pricing for this event:Please contact the Registration Coordinator, Stephanie, by phone at 585-271-1979 ext. 509, by email at register@nofany.org, or shop online at http://tinyurl.com/nofanyevents. Pre-registration closes at 4:00pm on July 5th (after this, registration will be taken at the event—please arrive 15 minutes early to walk-in register).
Juniper Hill Farm is the site of 20 working acres producing Certified Naturally Grown vegetables and cut flowers. Through on-farm infrastructure improvements and smart use of available technology, Juniper Hill has been able to expand rapidly from 3 original acres of production in 2007 to the current size and scope of marketing. The farmers sell vegetable and flower CSA shares to local residents, including giving a workplace pickup option. The farm sells at 7 farmers markets during the growing season, and supplies to several area restaurants and markets as well.
Come prepared to share your plans and ideas about on-farm efficiency, from tools to incentive/grant programs.
Stay for potluck supper to celebrate the beginning farmer spirit and the bounty of summer! Bring a dish to pass and your own place setting, if you're able. All are welcome, hands empty or full.